Sustainability

Leaving No One Behind
At CrowdWorks, we are striving to become a platform to spread joy through work and reward. Based on this mission, we are seeking to establish a new working infrastructure that enables individuals to shine. In addition to CrowdWorks—which lets people offer and take on work online—up until now we have provided various services that have created opportunities for people to work regardless of their age, available times, or location.
Aiming to make further progress, we have begun to examine why and how conventional Japanese workstyles came about, and are now looking at concrete ways in which we can transform these norms.
Our aim is to help individuals contribute to society through their work while leading the type of life they want to lead. This is an extension of our corporate mission, which is to become a platform to spread joy through work and reward. Further, we firmly believe that these ideals are in close agreement with the Sustainable Development Goals (SDGs) and their central promise of "leaving no one behind."
As a corporate entity closely engaged with work, through our business activities and the implementation of new in-house workstyles, we will strive to create a sustainable, inclusive society together with our crowd workers and various stakeholders, including our clients, the government, administrative bodies, the media, and our shareholders.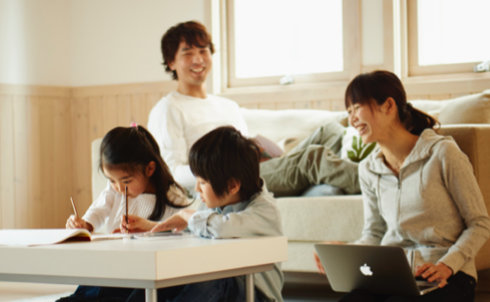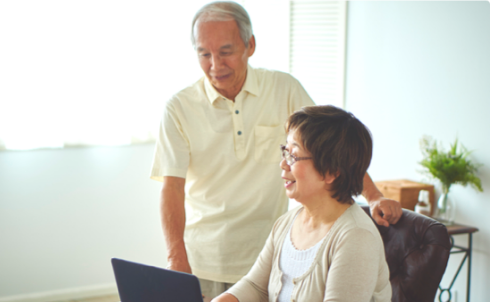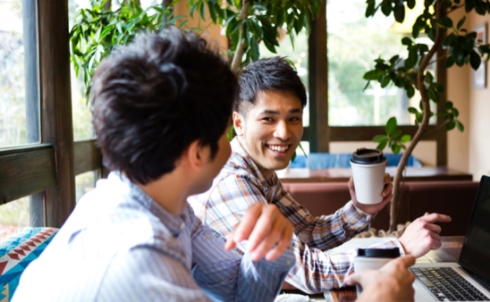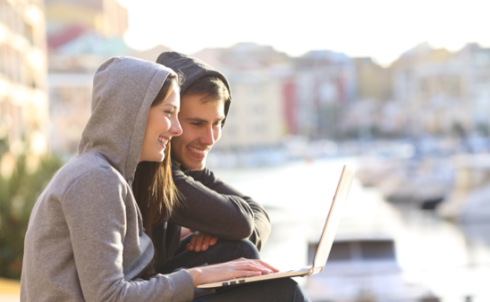 ESG Management and
SDGs Contribution
In addition to carrying out ESG management, through which we fulfill our responsibility to society as a corporate entity, we will also contribute to the achievement of the SDGs. We are in no doubt that by using skill, experience, talent, and motivation to create an environment in which people can obtain both money and appreciation, we can contribute to increased joy and the development of society.
ESG management
& the framework of SDGs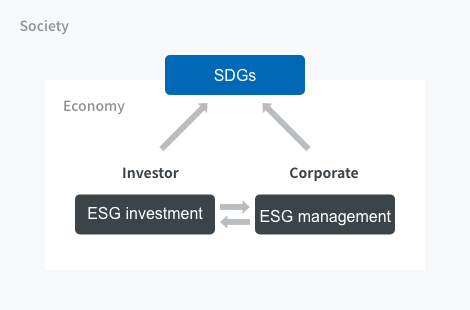 ESG management stakeholders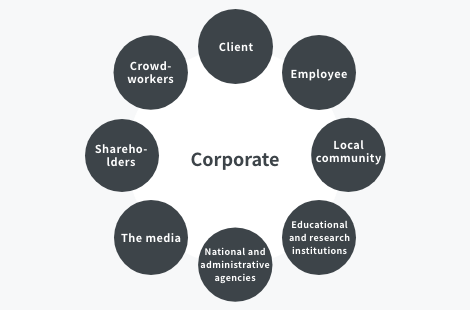 The SDGs CrowdWorks focuses on
Both meaningful jobs and economic growth
Through the creation of a new working infrastructure for individuals, CrowdWorks will expand the number of ways to work and encourage change towards a society where everyone can choose their own way of working. In addition, by proactively implementing new ways of working within the company, we will create a productive and rewarding workplace, disseminate the knowledge and skills we gained in that area, and return them to society.
Let's make gender equality a reality
It is said that as many as 2.35 million women in Japan's non-working population are looking to work*. In addition, the percentage of women in managerial positions at companies is lower than in Europe, the United States, and other Asian countries. We will create an environment where women who want to work can make use of their skills and motivation in any situation to build their careers and raise awareness of the gender gap, which is essential to achieving this.
Labor Force Survey (detailed compilation), January-March 2019
Examples of SDGs initiatives

Realizing a society where everyone can choose their own way of working through the creation and support of crowdsourced workers

Creating productive and rewarding workplaces that create new value

Promoting systems that allow remote work (work from home) and creating a world where women can build careers regardless of their environment.

Efforts to improve the working environment for women and promote gender equality